HOW YOU CAN SUPPORT OUR WORK
Pray for our volunteers, clients, and staff. Real Life Ministries is an active pro-life organization in Marshall County. We minister through sharing the gospel and pregnancy counseling.
Volunteer your time or talents. We are staffed with mostly volunteers, whether it be in counseling, receptionists position, or tending to the clothes closet. Also, we occasionally need men to help with maintenance needs of our buildings. Contact us to apply for a volunteer position.
Purchase a Choose Life car tag. $41.25 of the $50.00 charge for the tag goes to pregnancy centers or adoption agencies in your county, as well as making a statement for life on our roads.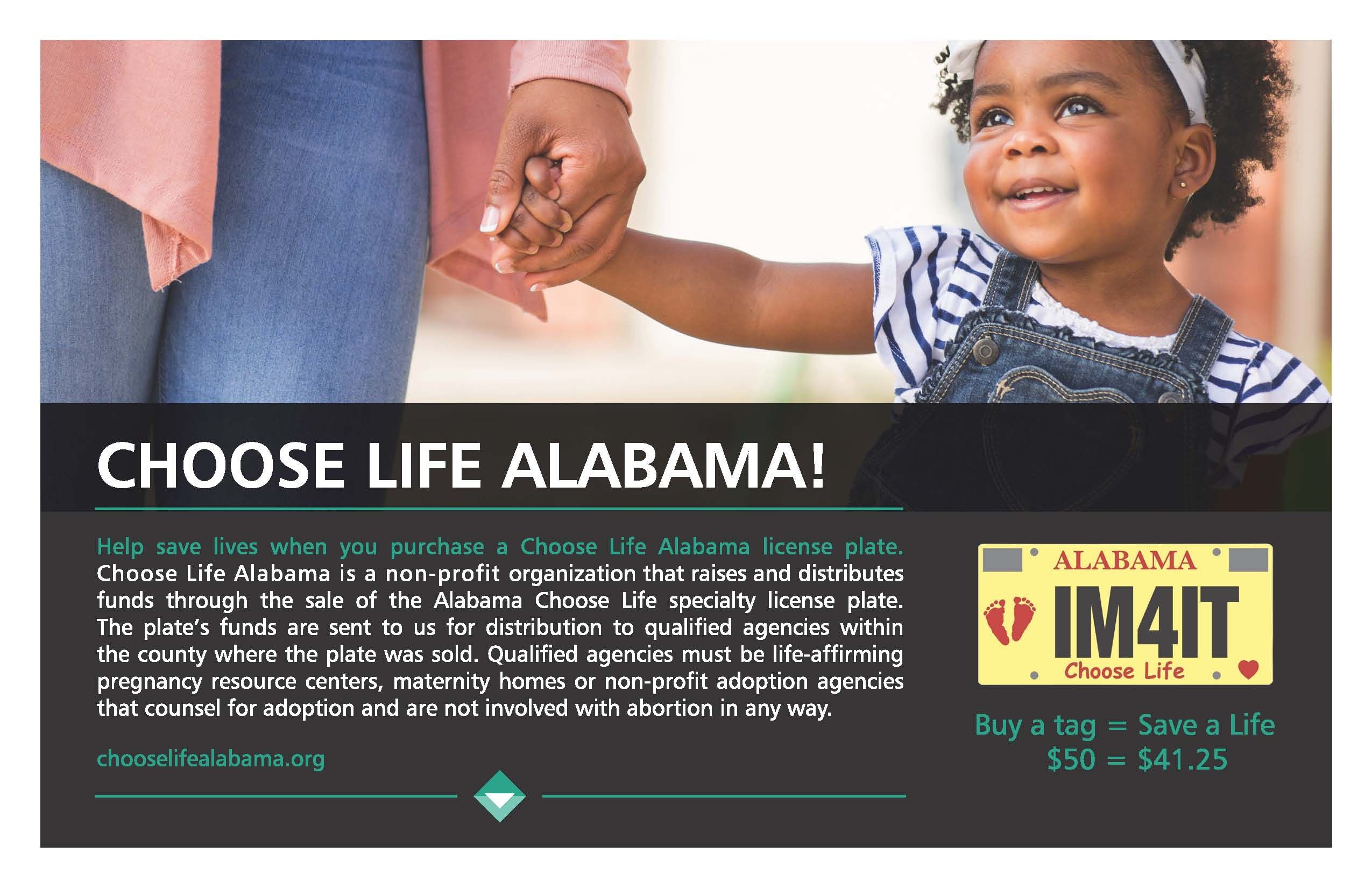 Donate practical items to meet client needs. We accept gently used clothes and baby items that are in good condition from a smoke free environment, including the following:
Maternity clothes
Baby Clothes (0-24 months)
Diapers, Wipes, and Other Toiletry Items
Formula and Baby Food
Pack & Play Sheets
Baby Furniture
Car Seats
Give financially. Without God's provision for our ministry through His people, we would not be able to continue at the Center. 
All donations are tax-deductible. We welcome sustaining donors and can set up your recurring donation plan. Planned giving is also available.
CONTACT US TO LEARN MORE
Please use this form to contact us to learn more or to meet our current needs.